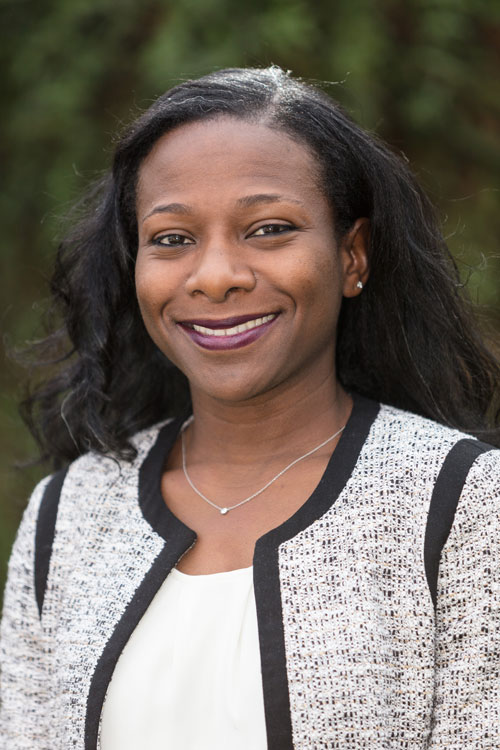 Olabisi "Bisi" Onisile Whitney is a knowledgeable, compassionate, thoughtful and diligent lawyer. With over fifteen years of practice experience, she is well-suited to represent litigants and businesses with various legal issues. Ms. Whitney's practice encompasses family law, mediation and business law. Ms. Whitney is particularly adept at navigating through the following specific areas of law: Contract negotiation, drafting and disputes, divorce or legal separation, property and debt division, child custody/legal decision-making, visitation/parenting time and support, relocation, paternity and parental rights, modification and enforcement of court orders, spousal maintenance (alimony), grandparents' or third-party rights, orders of protection and injunctions against harassment.
Ms. Whitney serves as a Judge Pro Tem for the State of Arizona, in Maricopa County, and is a court-appointed Parenting Coordinator.  Utilizing her vocational training and background education, Ms. Whitney is confident in her ability to help facilitate an effective line of communication and aid in conflict resolution so that legal issues are resolved in a timely, cost effective and client-focused manner.
Ms. Whitney earned her Bachelor of Arts degree from George Mason University in 1999. Shortly after, she began studying law at Cleveland State University, Cleveland-Marshall College of Law. During this time she completed a distinguished externship, clerking for Judge Karen Nelson Moore of the United States Court of Appeals for the Sixth Circuit, thereby gaining invaluable knowledge. Ms. Whitney graduated from law school Cum Laude in May of 2003.
After law school, she joined the Washington, D.C. office of a national law firm (Porter, Wright, Morris & Arthur, LLP) as an associate attorney.  Her practice at the firm encompassed civil litigation, including employment, antitrust, complex commercial litigation, and white-collar criminal defense.
In 2007 Ms. Whitney relocated with her family to Phoenix, Arizona where she founded Onisile Law. The firm's primary focus is in family law, mediation and business law, with vested interests in representing those dealing with difficult circumstances. From the outset, Ms. Whitney established a clear mission statement: Never lose sight of the importance of our clients' needs, while balancing realistic expectations with a positive outcome. She has accomplished this mission by cultivating a firm that holds the value of hard work, integrity, trust and honesty at the forefront, distinguishing Onisile Law from other firms.
During her free time, Ms. Whitney enjoys spending time with her family, traveling, hiking and running.  She has finished two marathons and numerous half-marathons.  She is also an active member of First Christian Church, where she enjoys volunteering in the children's nursery.
EDUCATION
Cleveland State University, Cleveland-Marshall College of Law
Doctor of Jurisprudence, cum laude, May 2003
George Mason University
Bachelor of Arts, January 1999
BAR ADMISSIONS
State of Arizona
State of Maryland*
District of Columbia*
PUBLICATIONS AND PRESENTATIONS
"Pharmaceutical Marketing Practices: Providers Beware," ABA Health Law Section, The Health Lawyer, August 2004.
"Mission Impossible for Prosecutors in Tenet Alvarado Case: What Does the Recent Mistrial Mean for Tenet and Other Providers?" ABA Health eSource, Vol. No. 2 Issue No. 9, May 2006.
"Speaker, Limited Scope Representation" Volunteer Lawyers Program and Community Legal Services (November 2009).
HONORS AND AWARDS
"Attorney of the Month, Volunteer Lawyers Program (August 2009)"
AFFILIATIONS & COMMUNITY INVOLVEMENT
Maricopa County Superior Court, Judge Pro Tempore, July 2014 – present
Thurgood Marshall Inn of Court, Member, February 2008 – present
Community Legal Services, Volunteer Attorney, February 2008 – present
Arizona Road Racers, volunteer and member, May 2008 – present
Arizona State Bar, Communications Advisory Committee, 2012 – present
Arizona State Bar Young Lawyers Division, District Representative, 2009-2011
Arizona Foundation for Legal Services, Mock Trial Coach – Metro Tech High School, 2008-2010
Arizona Foundation for Legal Services, State Mock Trial Tournament, Judge, 2011
Arizona Black Bar, Board Member, January 2008 – 2010
*inactive